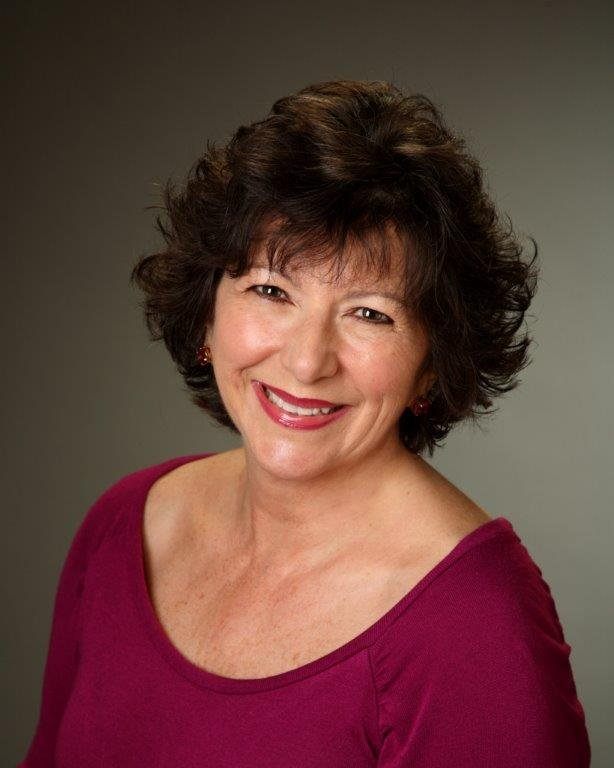 Relatively early I decided that I didn't have the talent to be a concert pianist, the vocation to be a nun or the science aptitude to be a nurse. What I knew for sure was that writing felt good. So I became a writer.
After 12 years at St. Rita's I attended Wayne State University and, in my last year, snagged a job as a "copy boy" at the Detroit Free Press. This was the most significant and enlightening experience of my young life. I loved that job. I got to work with some of the smartest and funniest people on the planet—reporters and editors who believed deeply in what they did, took some big risks to get a story, and frequented some of the toughest bars in a very tough city.
My friends and colleagues at the Free Press included John Head, author of Standing in the Shadows; Peter Benjaminson, who recently published a biography of Mary Wells; and Lou Heldman, who is the Distinguished Senior Fellow, Elliott School of Communication at Wichita State University.
I also had the honor or working for the legendary Neal Shine, who was a brilliant managing editor and the finest gentlemen to ever grace a city room.
Once I received my BA in Journalism I joined the staff of Florist Magazine, writing articles aimed at FTD's member florists. Soon I got restless and found a job at Burroughs, developing marketing materials for the international advertising department.
In the mid-1970's Burroughs didn't have a media advertising program, and it was a field that interested me, so I took a job at Stone and Simons Advertising as an account executive. I handled shopping centers, restaurant accounts and Gorman's—a wonderful furniture store owned by Bernie Moray, a savvy businessman who always starts a meeting with a great joke.
I went on to be an account supervisor at D'Arcy MacManus Masius, managing the National Bank of Detroit business. Then Burroughs beckoned once again, this time with the position Director of Advertising, and the offer was irresistible. When Burroughs bought Sperry to become Unisys, I was on the team that brought "The Power of 2" to the world.
In 1988 my husband Pete and I created our own Power of 2, got married and moved to Boca Raton, Florida (aka: going to heaven without dying). After a few years of freelancing, I got a phone call from Bill Moss, who VP of Marketing at Computer Products. The conversation—ostensibly a phone interview—was so hysterically funny that tears were streaming down my face, so when he offered me a job as manager of marketing communications I simply had to take it. It turned out to be one of the most fulfilling jobs I ever had. (And Bill still makes me laugh really hard.)
Pete and I then became corporate gypsies, leaving South Florida for the hills north of Atlanta, where we spent three years, and then on to the middle of Tokyo for a wonderful three-year stint as ex-pats.
Returning to the US was difficult. I had a bad case of reverse-culture shock, and I had to find a way to keep my brain—which was constantly stimulated in Japan—from atrophying.
So I signed up for a poetry-writing workshop at Arcadia University (then known as—no kidding—Beaver College) that was taught by David Keplinger, a poet on the very edge of renown. He is currently the director of the creative writing program at American University in Washington, D.C.; a recipient of the t.s.eliot prize; and author of four books of poetry—the most recent of which, The Most Natural Thing was published in April 2013.
David was my writing coach and steadfast supporter, and over the course of a year helped me keep the manuscript for Between focused and moving forward. His amazing insights, teaching skills, candor, humor and friendship will forever be treasured.
In 2005 we moved to the Seattle area, and two years later I heard about the first Amazon Breakthrough Novel Award competition. Between made it to the semi-finals and earned a five-star review from Publishers Weekly. I was thrilled. I framed the review and kept it on my desk until Christmas of 2012, when friend and tai-chi master Scott Meredith saw the review and said, "You have in your hands a pearl of great value." He convinced me I should self-publish.
I've been a freelance writer for over 20 years, working with clients who are happy to deal with me from a long distance. Freelancing has opened my eyes to subjects as diverse as custom home building and electronic voting machines; I've developed web sites, press releases, speeches, annual reports and marketing materials.
One of my favorite roles has been as a memoirist, helping people from all walks of life capture their memories and tell their life stories. When I wrote the memoirs of a fantastic couple living in Floydada, Texas, their daughter had an idea: why not make a memoir-writing kit? Debra Samson's Memoir Maker was born and, incredibly, I found myself on QVC pitching the product.
Pete and I have two children: Matt, a chemist, and Amelia, who is currently working on her BA. We live in Kirkland—just outside of Seattle—in an area that is filled with friendly people who come from all parts of the world, drink a lot of coffee and read a lot of books.